DX Service and Support
Complete user manual with assembly, set up, maintenance, troubleshooting and warranty information.
 DX Troubleshooting
If you are experiencing any issues with your DX, please check the troubleshooting list below.
Chain has jumped off drive sprocket
Remove chain guide
Align chain back and forward until it located back on sprocket
Chain is running roughly, slipping or jumping regularly off drive sprocket
Check condition of chain
Check condition of drive sprocket
Replace chain and sprocket if necessary
Chain becomes slow to return during recovery
Tighten bungee cord
Front Assembly is loose or wobbles excessively side to side
Adjust and tighten bottom rollers
Front Assembly slow in rolling on rails
Clean build up of debris off roller wheels and/or rails
Adjust and loosen bottom rollers
Range of resistance becomes lighter over time
Clean flywheel housing and flywheel
Seat consistently hits front or back seat track end stops while rowing
Adjust front leg height.
Monitor not working – no display
Replace batteries – 2 x alkaline D cell
Check and clean battery compartment.
Replaced Batteries – Monitor not working – no display
Check battery quality or use date – try another set
Contact Oartec for service or replacement under warranty
Monitor not working – numbers but no activity
Check sensor cable is plugged in
Sensor test sequence Menu – Information – Drag Factor – Press Units button
Replace sensor if sensor not working
If unable to fix or determine the cause of the issue please contact Oartec.
DX Service Manuals
Download the service procedure pdf's below.
Standard warranty is 3 years frame and 1 year parts.
Quick and easy to follow assembly instructions.
DX Assembly
---
Follow the assembly procedures below to correctly assemble and set up your new DX.
If possible, get the help of a second person to help unpack the box and better manage the assembly steps where lifting is required.
Unpacking and assembly should take approximately 20 minutes. All tools are provided.
Shipping and Box Contents
---
The DX is shipped in 2 boxes.
Main Box – 54″ x 24.5″ x 17″/137cm x 62cm x 43cm  Wt – 71lbs/32kgs
Rail Box – 77.5″ x 3.5″ x 3.5″/200cm x 9cm x 9cm  Wt – 19lbs/8.5kgs
Unpacking Tips
If assembling on a hard floor, place a blanket or drop sheet on the floor to prevent any damage.
Start by removing the front flywheel unit assembly from the main box. 
Carefully lift front unit the from the box (**use 2nd person if available) and place gently on the floor as per diagram . 
Make sure the front unit is firmly balanced and away from being knocked over or lay flat on floor instead.
Remove components from remaining 2 boxes and lay out on floor. Confirm against the checklist in the assembly manual.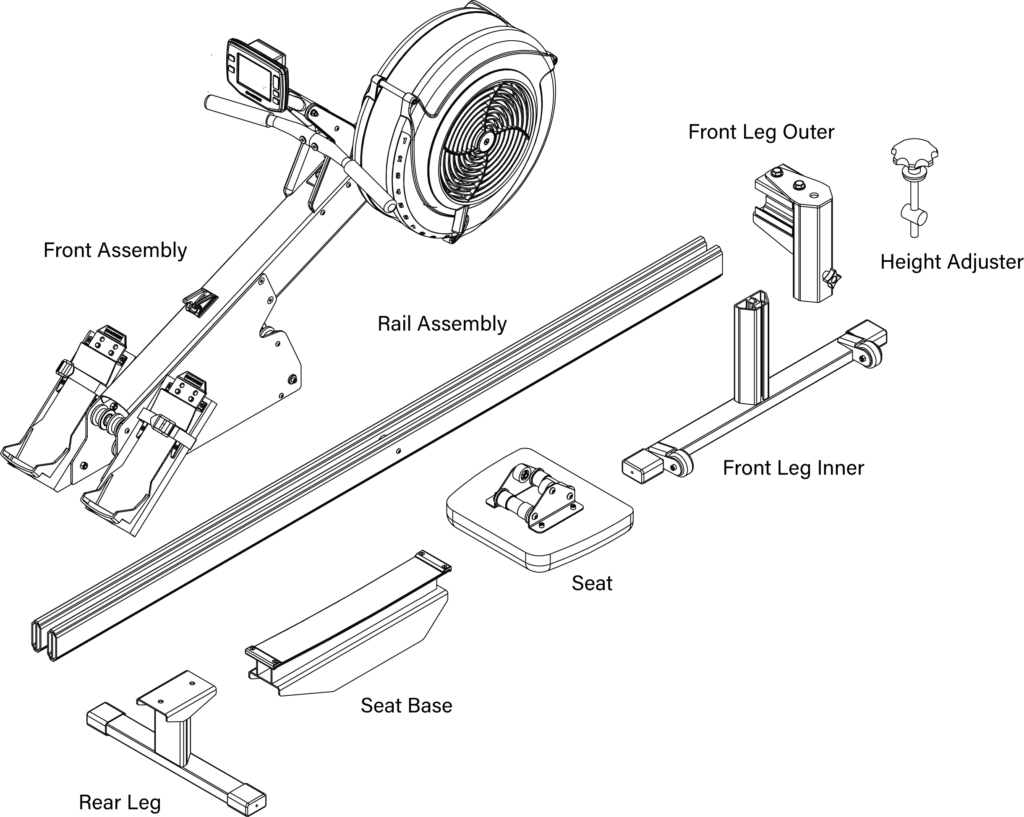 Step 1: Rear leg to rails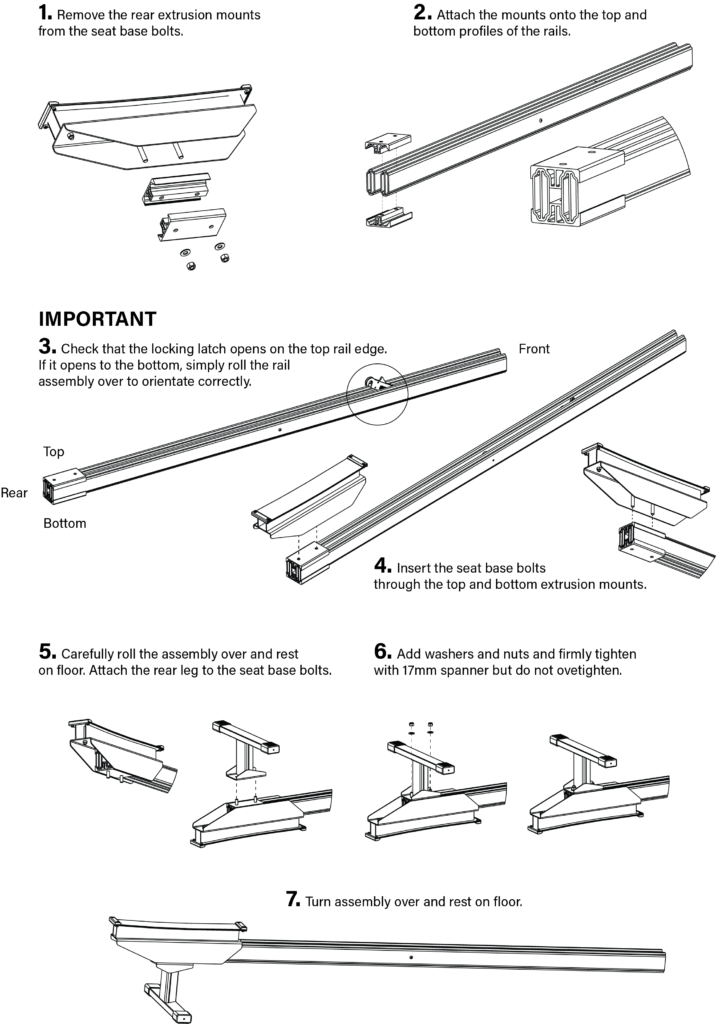 Step 2: Front leg assembly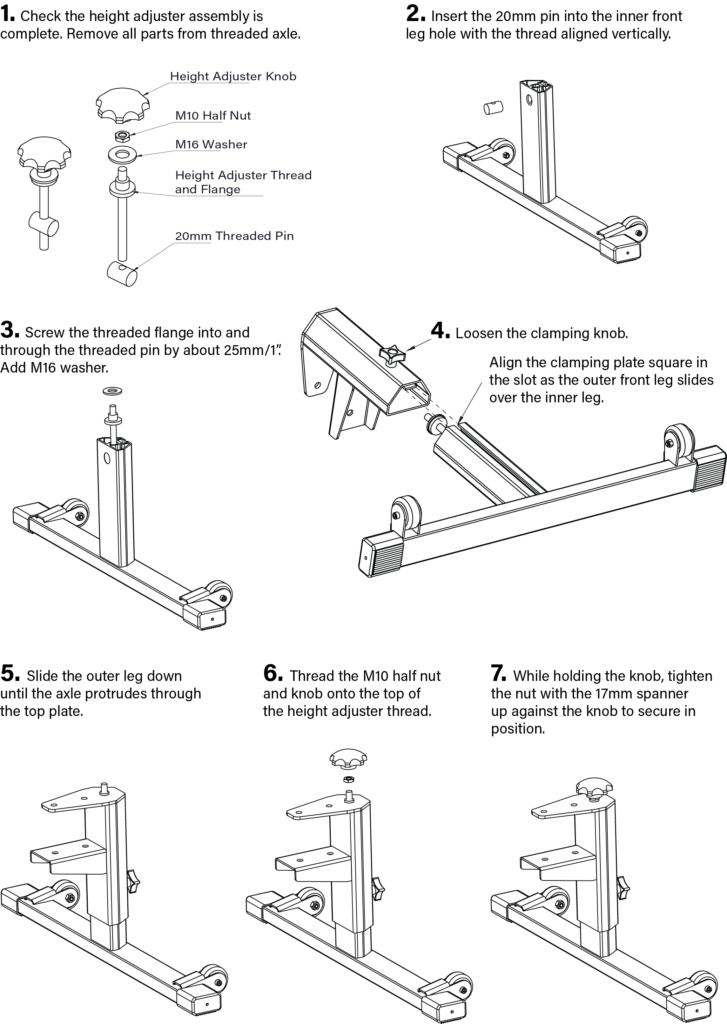 Step 3: Front assembly to rails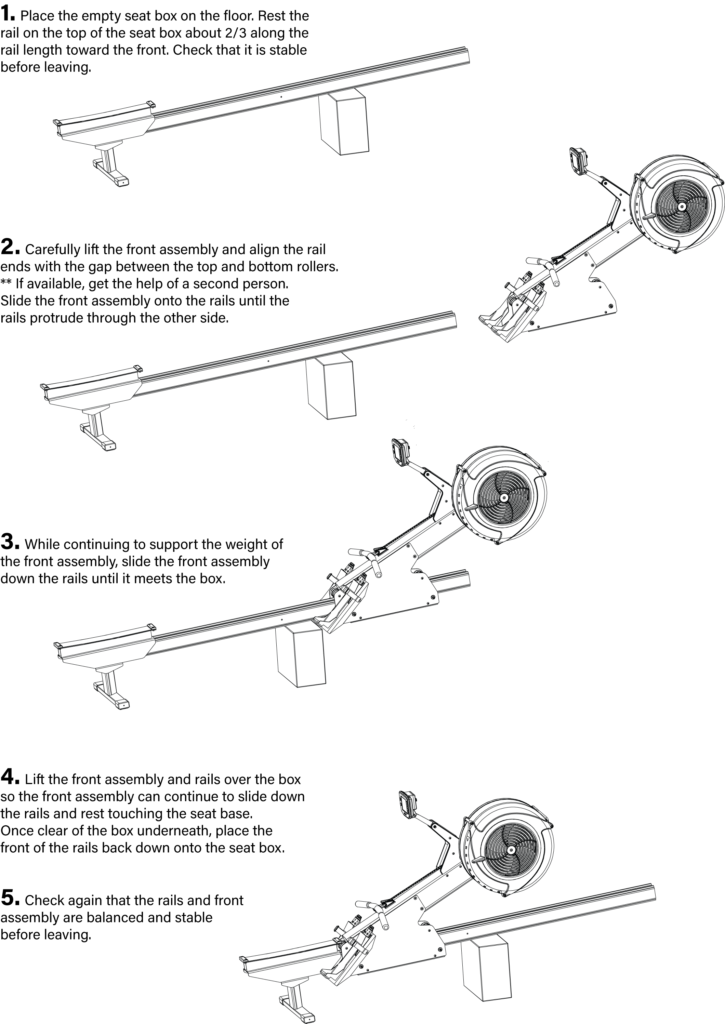 Step 4: Front leg to rails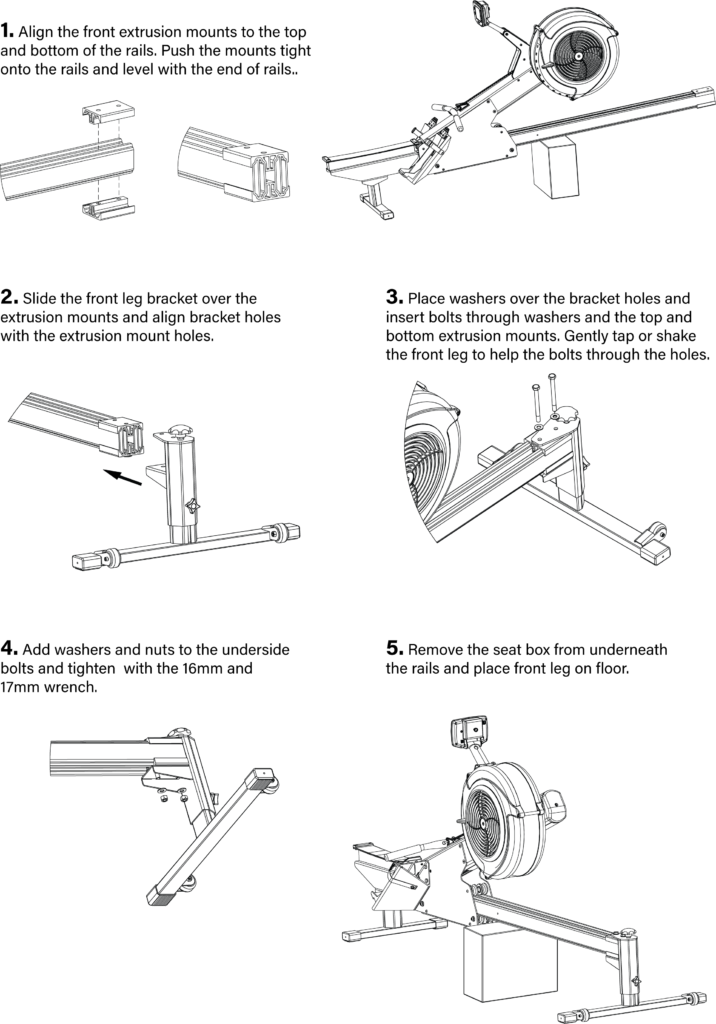 Step 5: Seat to seat base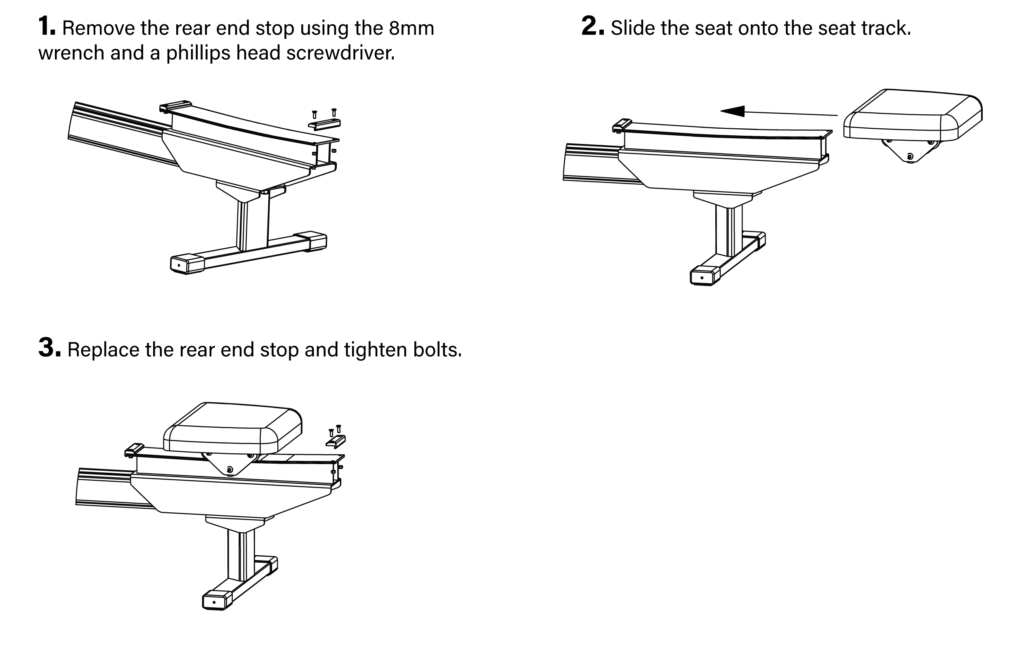 Assembly complete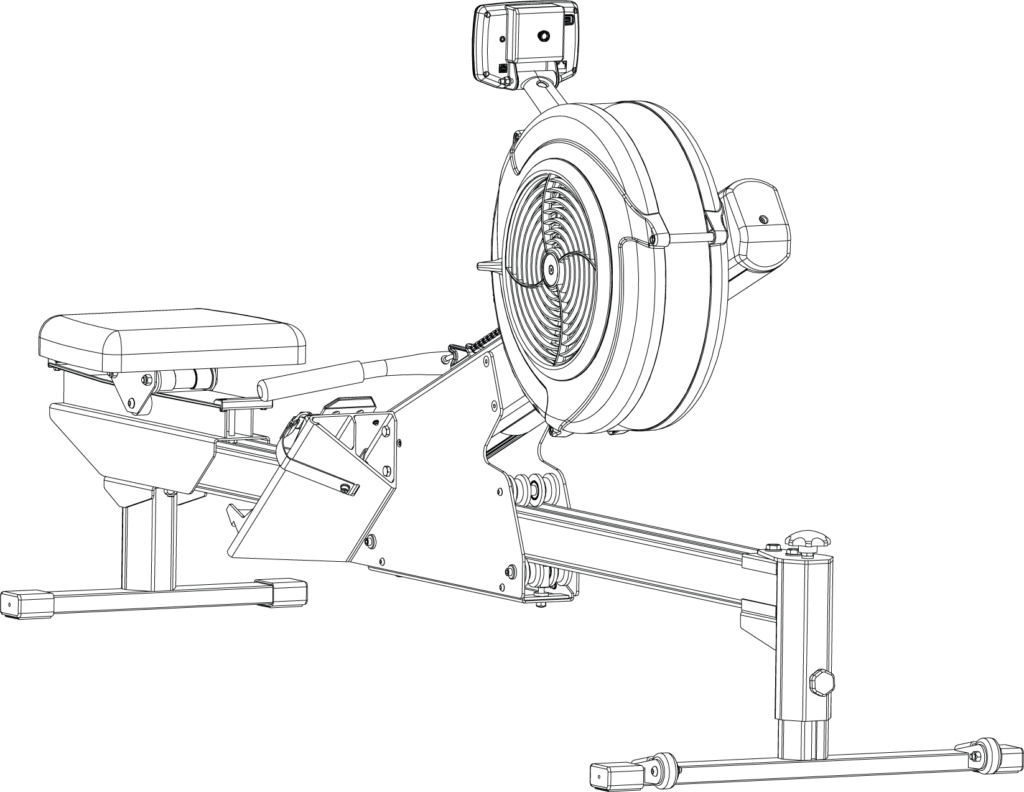 Important list of maintenance procedures to keep your DX in optimal working condition.
DX Schematic and Parts
---
View the schematic drawings to identify parts and assemblies of the Oartec DX design.
Use part number (ODX) or assembly number (DX) reference to complete parts order form here.